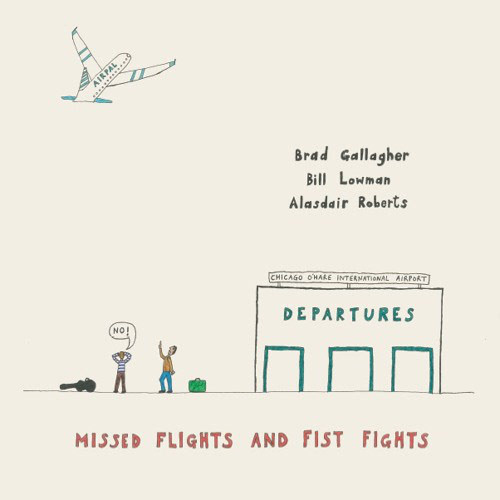 "Missed Flights and Fist Fights" was recorded in January of 2015 at
Analogue Cat Studios
in Northern Ireland by Julie Mclarnon. The record is a collaboration between myself, my long time collaborator, Bill Lowman, and Alasdair Roberts. It is a record of Scottish and American folk songs, reconfigured in Northern Ireland.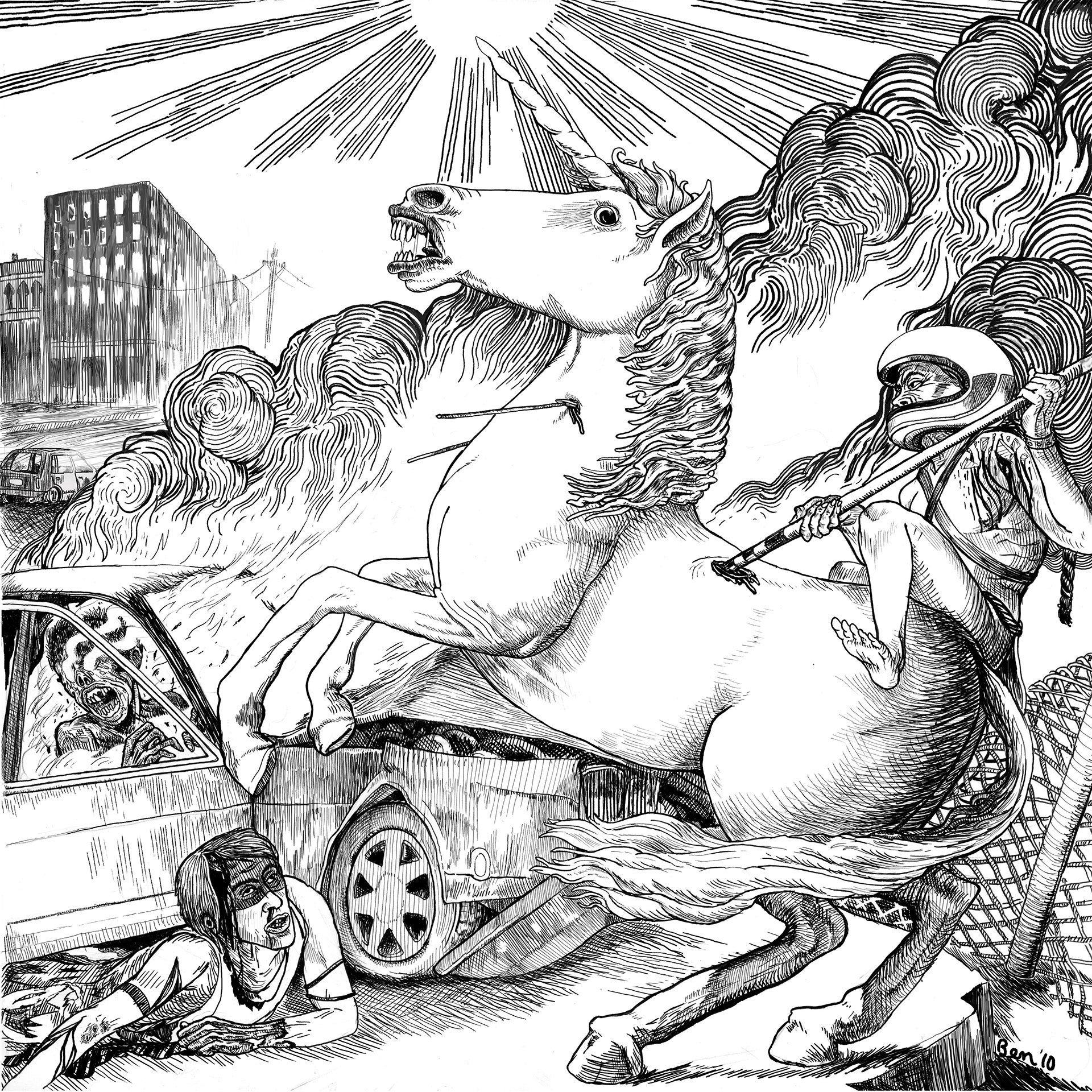 "Unicorn Chasers" by SWCK is a psychedelic record based around different mouth harps from around the world. Recorded in the early fall of 2009 by Brad Gallagher and Ashur Kando at IV Labs Studio (engineered and mixed by Chris Harden), the album seeks to create the folk music of a mythical group of neo-native peoples that hunt/fight Unicorns in a post-apocalyptic world. Additional instrumentation is provided by Pat Samson on drums (former member of US Maple and current member of Miracle Condition), Chris Harden, on guitar and pipe organ, charango, guitar and throat by Gallagher, and thumb piano and throat by Kando. "Unicorn Chasers" was released on Atavistic Records (Chicago, IL) in 2011. Artwork by Ben Marcus, concept by SWCK.
Bosco & Jorge, "All Mixed Up," is a remix record of Bosco & Jorge recordings, commissioned by myself and Bill Lowman in 2008. Each remix is named of the artist who created the track. 

"Good Times, Bad Times, Right Times, Wrong Times," was recorded and mixed by Barry Phipps at Northbranch Studios, Chicago, IL, in 2006 for release on Phipps' label "Tight Ship." The record features Bill Lowman (guitar, upright bass, bass guitar), Brad Gallagher (guitar, charango, piano, bass guitar, vocals) and Darren Garvey (drums, percussion, guitar, theremin)
"Ally In The Sky," was Bosco & Jorge's second full length record. "Ally In The Sky," was recorded and mixed by Jeremy Lemos in 2002/2003 at ACME Studios in Chicago, IL. It was released on Sixunlover Records based in Austin, Texas. It features Brad Gallagher on guitars, piano, Bill Lowman, guitars, bass, and piano, John Poston (Bud Melvin) on banjo and Steve Hess on drums. Guest appreances by Fred Longberg Holm (cello on track 4) and Rob Mazurek (cornet on Track 6) and John and Frank Navin  of the Aluminum Group (vocals on track 6)
A Pitchfork Review of the record is available here: https://pitchfork.com/reviews/albums/874-ally-in-the-sky/

"Bosco & Jorge," is the first full length record by my old band Bosco & Jorge. This record was recorded and mixed by Jeremy Lemos at ACME Studios in Chicago, IL, in 2001. It was released on Explain Records that same year. It features myself on guitar and banjo, Bill Lowman on guitar, bass and piano and has guest appearances by Maria Caballo (voice), Nicole Mitchell (flute), Glenda Baker (voice), Brandy Owens (cello) and John Herndon (drums).